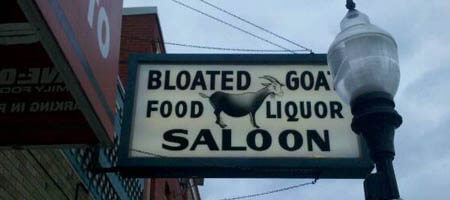 BLOATED GOAT SALOON
141 E Grand Riv | Fowlerville, MI 48836 | (517) 223-8413
Lansing Party Bus has recommended Bloated Goat Saloon many times over the years, and most especially to our Webberville area customers who are looking for an old fashioned dive bar kind of ambiance for their outing with us. This is a classic place with some of the best burgers in town. Simple, old fashioned, and charming, you're beckoned in by the unusual name and you stay because of the great service and the food. The juke box is stocked with a whole lot of great songs for you. We think it's interesting and cool that the grill is out in the open too. Definitely a unique place with its own brand of charm and excitement.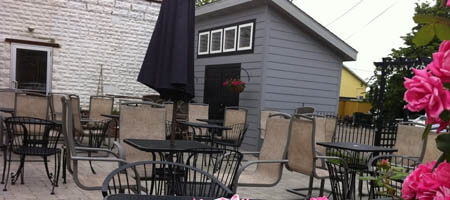 GRACIE'S PLACE
151 S Putnam St | Williamston, MI 48895 | (517) 655-1100
Gracie's Place is the kind of American diner and bar that all our Lansing Party Bus customers feel comfortable at, and the convenient location in the Webberville area just cannot be beat! One of the things that we've always loved best about this place is their chef tasting menu, but that's not an all-the-time thing, so call ahead if you want to make sure that you're there at the right time to take advantage of that. The scallops are one of the top recommendations here and we love the steaks and sandwiches too. Unbelievable atmosphere and some of the best service that we have ever received. Very highly recommended to Lansing Party Bus partygoers!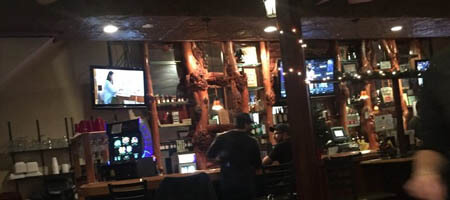 WILLIAMSTON PUB & GRILL
132 W Grand River Ave | Williamston, MI 48895 | (517) 992-5060
This classic sports bar is a very popular choice for our Lansing Party Bus customers in the Webberville area. We're always recommending this one in the AM hours should you be traveling that early with us, because they have one of the greatest breakfasts and brunches in town. If you're there later in the day for lunch or dinner, you cannot go wrong with a starter of the spinach dip, and for your meal, you will not be able to resist their classic pizzas or delicious hamburgers. The second floor is the party spot, with DJ music and great pool tables. This is the clear choice for your partying needs in the Webberville area! Too good!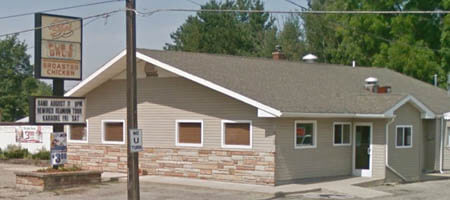 THE HORSESHOE
10100 W Grand River Rd | Fowlerville, MI 48836 | (517) 223-9886
The Horseshoe is a really friendly little sports bar conveniently located in the Webberville area for our Lansing Party Bus customers. The food isn't much and it's often not homemade, but that's really not the focus when you're here. If you're hanging out here, you're after a cheap dive bar experience, with good stiff drinks and great conversation, and the food is somewhat of an afterthought. You won't see a huge staff rushing around here, just a few folks is all it takes to keep it running smoothly, and they are friendly and quick with everything, even when serving a large Lansing Party Bus group. Simple and great!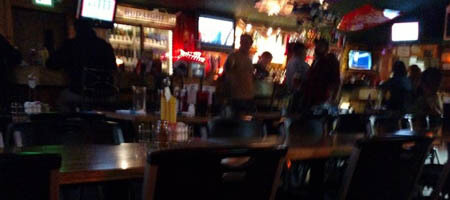 WRANGLER'S SALOON
4020 W Grand River Ave | Howell, MI 48855 | (517) 548-0032
Wrangler's Saloon is a great burger and a beer kind of a place, requested often by Lansing Party Bus customers when they're passing through the Webberville area. The service can be a little bit slow here because it's literally pretty much a one-person show, but they work hard to keep you happy and everything is always good. The food is just great, in contrast with the previous place, and yet that low key dive bar spirit is fully intact. Both food and drinks are cheap and good. The country ambiance cannot be beat and you'll love all the great country music that is played here. Great live music and TVs for the sports fans too!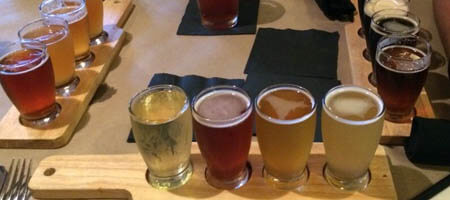 TAVERN 109
115 E Grand River Ave | Williamston, MI 48855 | (517) 655-2100
Tavern 109 is a popular bar in Williamston, located on E Grand River Avenue. This great little bar has specialty cocktails and plenty of beer! Whether you're looking to sample several brews in a flight or just enjoy a tall, cold glass of your usual brew, Tavern 109 is the place to do it at. The cozy atmosphere her makes it perfect for anything from a casual date to a night out with friends on the weekend or even just after work!