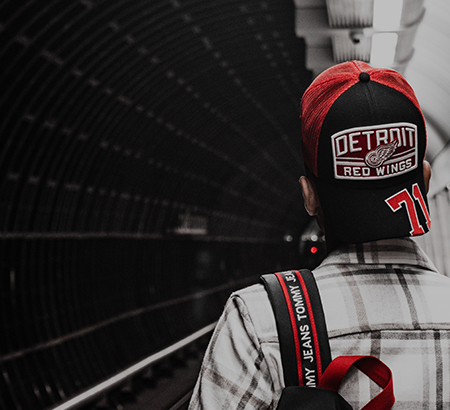 There's nothing like a Red Wings game, especially when you go in a luxury bus from Lansing Party Bus! When you find yourself with a few prized Red Wings tickets, treat yourself to a luxury mode of transportation to take to the game! A hockey game is alway a wild time, especially a Wings game! So travel to Joe Louis is style with one of our amazing vehicles! It's the most luxurious way to travel. One of the things our clients love most is that they can enjoy a drink or two on the vehicle, which is especially enjoyable if you've got a long trip to and from Detroit planned! Of course the perks don't stop there.
Beer and sports go hand in hand - they're like peanut butter and jelly. So what's a hockey game without a beer or a few mixed drinks? When you choose Lansing Party Bus you'll have a safe ride home with your chauffeur so you can enjoy some beer or cocktails during the game - as many as you want! Not to mention you can stock your favorite drinks on the bus for before and after the game as well! It's important that any event where you plan to drink has a designated driver built into the plans, and that's where we come in! Not to mention that a spacious bus makes the long drive between Lansing and Detroit much more tolerable and relaxing. There's just no better way to ensure you have an excellent time the entire day. Detroit hockey fans love Lansing Party Bus!
Detroit is Hockeytown, after all, so a Wings game is always a big event. Why not enjoy a big even in big style with one of our luxury vehicles? We're always available to take your calls, so when you're ready to schedule your Red Wings party bus just pick up the phone and we'll get you all set for a fun night out with some Detroit hockey!