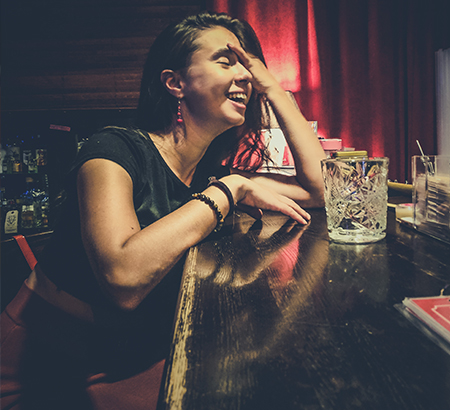 We service a wide variety of events and celebrations across the state! However, bar hopping, pub crawls, and clubbing are probably the most popular events we get called upon to service! Such nights out on the town entail lots of friends and lots of drinking and a party bus is the best way to travel! To start our buses can accommodate groups of all sizes, with our largest bus able to accommodate up to 40 guests, so no matter how many friends you're brining along we're sure to have something to fit you all! Next, all of you will of course want to get in some drinking, but what about the designated driver? No worries, we've got you covered! Your bus, of course, is driven by an amazing chauffeur who will get you to and from each destination safely!
Lansing Party Bus has several perks that make your rental even better! To start, you can drink on the buses so even in between destinations you can keep the party going! Even if you decide you're over the bar or club hopping, you can still ride around on the vehicle and have fun! Next, all rentals include unlimited stops and mileage. This means if you suddenly change your night out in Lansing and East Lansing to include a spur of the moment trip to one of the amazing Detroit casinos we can take you no problem! Finally, our overtime charges are unbeatable, billed at the same hourly rate as your contract in 15 minute increments. This means that if you go over your rental time by 15 minutes you only pay for 15 minutes! There's no better company to rent from for your night out.
Our rentals are affordable, and your safety is priceless. Any night on the town should be enjoyed with luxurious and reliable transportation so your night is not only memorable, but enjoyable and safe for all your guests. There's just no better way to travel and enjoy a special occasion than on a luxury vehicle! Plus, our drivers know this area so you'll be flawlessly navigated to each destination and if you'd like recommendations for places to visit, they can name a few! In fact, if we may, we'd like to recommend some of the most legendary bars right here! For starters, any bar hopping group in this region should definitely check out Stobers Bar, Claddagh Irish Pub, and Art's Bar & Grill! If you're ready to plan your big night out, then give us a call! Our agents are available 24 hours per day and we can quickly find you the ideal vehicle and get your set up with your bar hopping transportation!