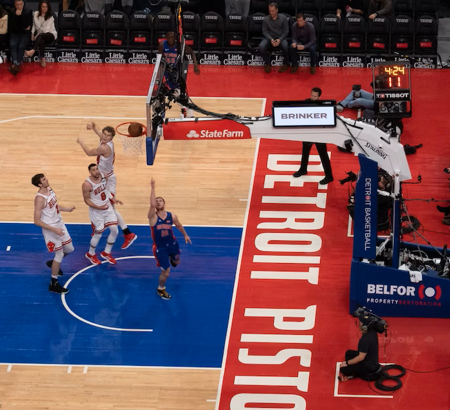 Michigan basketball fans love heading to Auburn Hills to see the Detroit Pistons play at The Palace, and those games never disappoint! A party bus from us is a great way to head to the game, especially if you're in the Lansing area. The drive from Lansing to Auburn Hills is a long one, and being stuck in a small car, especially with a group, can be cramped and uncomfortable, but a large party bus offers space and comfort so you can travel and arrive at the game excited instead of tired from the long drive!
After the comfortable ride, you'll be dropped right off right at the Palace like a VIP. You'll enjoy the game, have a few beers, and then a few more because you chose Lansing Party Bus so you know your amazing chauffeur will get you home safe and sound after the game! Lansing Party Bus is the responsible choice for those who like to enjoy a Pistons game to the fullest extent!
If you'd like, we can even take you early or stay after the game so you can get in some tailgating! Put on your Pistons jersey and pack the grill and a cooler and we'll take you tailgating!