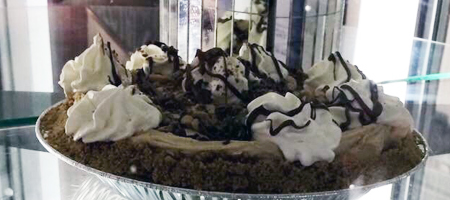 PERRY CORNERS DINER
3034 Lansing Rd | Perry, MI 48872 | (517) 625-5566
Perry Corners Diner is the place to be for delicious desserts! We recommend that you come in here for a slice of pie and a cup of coffee with friends and family. It's the simple experiences that make life the best that it can be, and there's no exception to that rule here at Perry Corners. The sausage gravy here is out of this world, we can't get enough of the flavor or consistency. It's just like homemade! Be sure to stop in when they have fried cod on the menu, as they really know how to cook fresh fish the right way.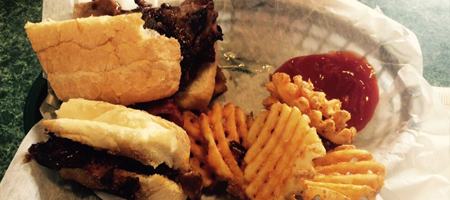 CAFE SPORTS
710 N Main | Perry, MI 48872 | (517) 625-6060
A sports bar atmosphere with friendly service is what you can expect when you walk through the doors of Cafe Sports in Perry. This is a dive bar with consistency, so you can count on a good meal with affordable pricing each and every time you decide to dine out here. We love their craft beer selection, it really offers you a lot of choices when it comes to the modern and relevant favorites. Be sure to try out their French Dip sandwich, too...it has impossibly fresh au jus that really makes a difference!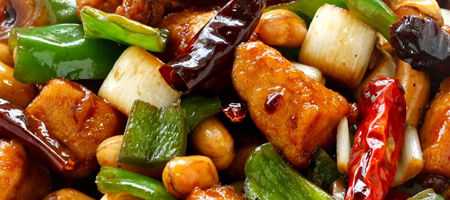 CHINA GARDEN
3060 Britton Rd | Perry, MI 48872 | (517) 625-6888
Chinese food in Perry is hard to come by, there's no doubt about that. However, you're going to find whatever it is you need right here at China Garden! Being the top place to get Oriental food in the area, you can count on a diverse selection and premium ingredients being the star of the show here. Even if you find yourself a ways away from this restaurant, we would go as far as to say that it's worth the drive. Be sure to try out their new appetizer of crab rangoons, it's our favorite version so far!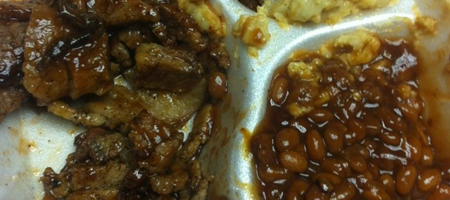 HOG WILD BBQ AND CATERING
3034 Lansing Rd | Perry, MI 48872 | (517) 625-5300
Hog Wild is the go to spot for delicious smoked food in Perry, Michigan. This barbeque establishment is known for the combination of their food and service. The staff here is made up of younger people, but they're all extremely nice and helpful. They've recently added the option of catering for events, so it's always a good idea to keep this establishment in the back of your mind if you have a Perry Bridal Shower or any other type of gathering where there will be empty stomachs! Stop by and try the food!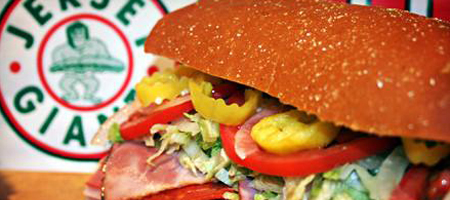 JERSEY GIANT
3034 Lansing Rd | Perry, MI 48872 | (517) 625-1181
For a sandwich, Jersey Giant can't be beat! Since 1979, this Perry establishment has been trying to dominate the sandwich world. Much better than the submarine sandwich franchises you're used to, this place is innovative in their business practices. You can taste the freshness here, and it might be a little pricier than the subs that you're used to, but you're truly paying for quality as well as supporting a local business. There's no better way to eat out and enjoy some top notch sandwiches in the area. Be sure to ask for more veggie variety when you go!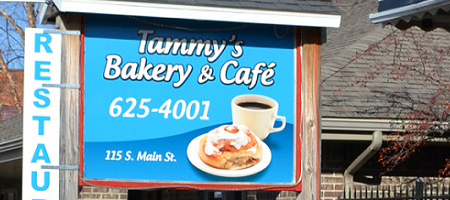 TAMMY'S BAKERY AND CAFE
115 S Main St | Perry, MI 48872 | (517) 625-4001
Tammy's Bakery and Cafe is our favorite spot to head to when we want to enjoy the simpler things in life. This is a cheerful atmosphere with a ton of options for hot drink and pastries. If you have a sweet tooth, Tammy's is going to be accommodating, without a doubt! Children love coming here. The small town atmosphere is proved further when the home cooked, fresh food is brought out to you. Tammy will come around and make sure everything is going good with your experience, and the coffee is almost never ending here. The true happy ending!