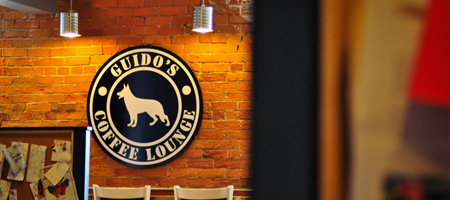 GUIDO'S COFFEE LOUNGE
2167 W Grand River Ave | Owosso, MI 48864 | (517) 349-0820
Guido's Coffee Lounge has what you need to feel satisfied...even if you aren't a big coffee drinker! With friendly customer service, this is a no brainer when you want to start your day off on the right foor. There are all types of sweet pastries to tempt you into their lair, as well as fresh sandwiches and salads for you to enjoy if that's not your cup of tea. This hidden gem will makes its way onto your go to list in no time. We love their incredible decorations, it really turns the atmosphere up a notch.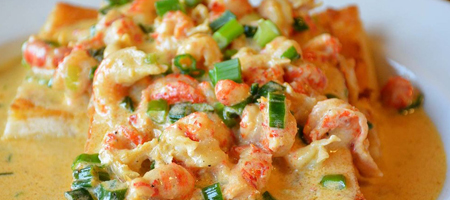 LULA'S LOUISIANA COOKHOUSE
113 S Washington St | Owosso, MI 48867 | (989) 720-5852
Lula's has some tasty fare that's begging for you to dig into it! This joint is serving up cajun and creole creations the right way. This traditional southern American eatery goes above and beyond what you're used to, as their quality is top notch! Those who enjoy spicy food are going to fawn over the selections that are offered up here. Be sure to try out their homemade Key Lime Pie... it comes piled high on a plate, and it's definitely not lacking in flavor or substance. You'll love Lula's just as much as we do!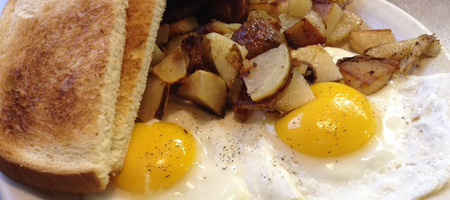 GREG & LOU'S FAMILY RESTAURANT
1460 N M 52 | Owosso, MI 48867 | (989) 725-9601
Greg & Lou's is here to offer all of the likely entrees at an affordable price. This independently owned cafe truly knows how to deliver on the promise of quality food without breaking the bank. The specials are always changing here, so no worries about getting sick of the same old selections. Don't leave without trying their popcorn salad, an innovative take on a classic dish that we all love. The older crowd loves to eat here, and for the right price that's always offered here, we definitely see why they do.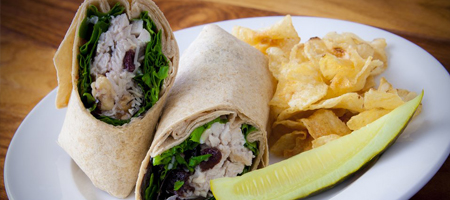 COURTSIDE CAFE
101 N Washington St | Owosso, MI 48864 | (989) 720-8161
Courtside Cafe is our favorite place for making the most out of the breakfast, lunch, and pastry scene in Owosso. There are many reasons why you're going to want to visit this quaint cafe! The quality of the food here is remarkable, while the affordability allows it to be something you enjoy once a week or more. The great service allows you to enjoy all aspects of your meal without worrying about if your cup is going to be refilled or not. We know you're going to love the airy environment here.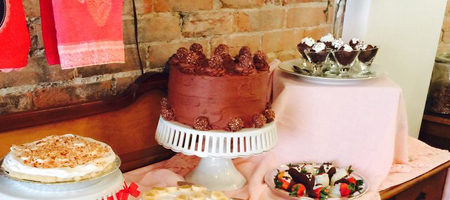 ABIDING IN THE VINE
15 E Main St | Owosso, MI 48867 | (989) 723-5746
Abiding in the Vine is the perfect spot to head towards when you want to experience something quaint and whimsical at the same time. There are all different types of fresh homemade jams and jellies for you to take home, as well as pies and cakes that taste as though they're sent from the heavens. They're able to host private tea parties here that are fully catered with beautiful vintage china. There are also catering options available that are perfect for bridal showers! There's something for everybody to enjoy here...and tea hats for everyone!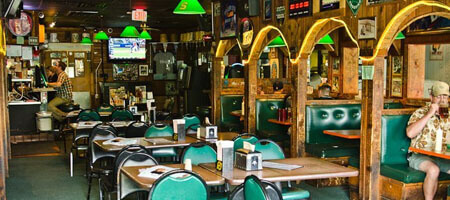 WROUGHT IRON GRILL
317 Elm St | Owosso, MI 48867 |(989) 472-9025
Wrought Iron Grill is a traditional American bar and grill that has something for everybody! We especially love the complementary bread and dipping oil with fresh cheese. When it comes to wedge salads, this is the place that reigns king. They're impossibly fresh wedges topped with mounds of bacon, dressing, and tomatoes. We've heard nothing but good things about this restaurant...many have remarked that they've never had a bad experience here, and we definitely believe them. The Strawberry Rhubarb Mojito is even sweeter during happy hour!