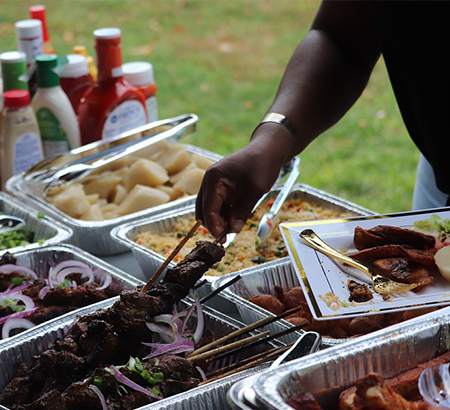 Tailgating is a great way to spend a day during a game. If you haven't been tailgating at least once in your life, you're doing something wrong! Tailgating is an essential part of any college sporting event to build community ties and support the team. It's also a fun way for new students to get involved and it's a fun activity for family visiting MSU students. But above all, it's just a fun way to celebrate the game.
Tailgating at MSU is a sight to behold - Everyone completely decked out in green and white, excited for the game, coolers stocked, grills ready, beer in hand...everyone there for the same reason - to party, cheer, and enjoy the game! MSU tailgating is enjoyable no matter how you do it, but why not step it up a notch with a party bus from Lansing Party Bus? Not only can you set up your gill and cooler outside and tailgate in a classic style, but you can take advantage of the on board coolers, TVs, dance pole, and sound system on the bus to have your own little hideout in between games of beer pong! Or just relax in the spacious buses after you've had a few too many hot dogs. Or maybe during half time you want to have a dance party - and now you can!
Whether you're tailgating with a few friends or 40 people, we have a bus for you to make the night amazing! There's a reason that Spartan fans trust Lansing Party Bus above all others for their tailgating transportation needs! There's really no better way to tailgate! Call us today to book your reservation for the next game!