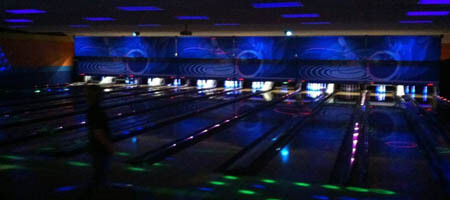 CITY LIMITS
801 N Cedar St | Mason, MI 48854 | (517) 676-2476
City Limits is perhaps best known as the top place to go bowling in the Mason area, but did you know that it's also a great place to watch the game and chill out and have a few drinks when you're out with your Lansing Party Bus friends? That is definitely the case, and we can vouch for it personally, not to mention the fact that our party bus customers have raved to us about it after their trips. They say it's low key and fun, with nice pricing and really delicious food, including pizza that's so yummy you'll want to devour pie after pie. Those large screen projector TVs are what they're known for and they've got lots of smaller ones scattered about too. Good stuff!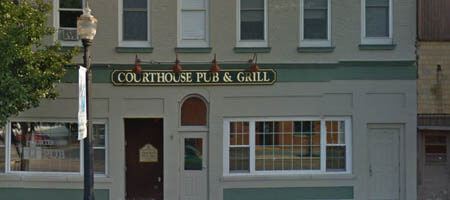 COURTHOUSE PUB
160 W Maple St | Mason, MI 48854 | (517) 676-6941
Courthouse Pub is a real classic here in the Mason area, definitely the kind of place that a Lansing Party Bus group like yours can rely on during their trip. They've got a huge menu of classic pub favorites to choose from here, including fish and chips that's so fresh and delicious, and hamburgers that are some of the tastiest you'll ever lay hands on. They've got a decent little draft beer selection and wonderful mixed drinks for you to enjoy during your night out. The service is fast and it's always friendly. Finally, the prices are kept in that moderate range so you can have a great time without breaking the bank. A true Lansing Party Bus fave!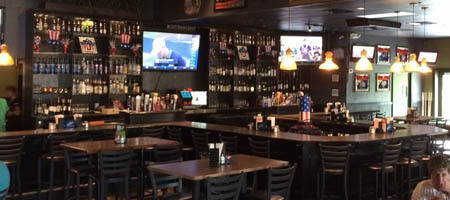 BUDDIES GRILL
2040 North Aurelius Rd | Holt, MI 48842 | (517) 699-3670
Buddies Grill is another charming and low key place where you can relax the night away in the Mason area when you're with Lansing Party Bus. It's all about good drinks, yummy food, and good times with friends here. As the name suggests, it's all about chilling with your buddies and just feeling like you've gotten away from the daily grind. The food is fantastic and the menu is filled with classic old fashioned favorites, just the way you like 'em! The deep dish pizza gets high marks from us and we'd also very highly recommend the Mexican dishes as well as the steaks and salads. Fantastic sandwiches too, which are just perfect for lunch!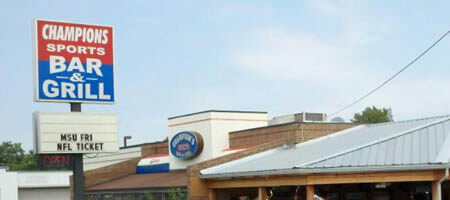 CHAMPION SPORTS BAR & GRILL
2440 Cedar St | Holt, MI 48842 | (517) 694-7660
Champion Sports Bar & Grill gets a recommendation from Lansing Party Bus because so many of our customers in Mason request it. They've told us that they have wonderful mixed drinks and a great beer selection, plus an impressive menu that has all your bar fare favorites and then some. They are known for their pizza and burgers, and we can vouch for the fact that they are delish! The servers are always great here, the kind who take their job seriously and put in effort to make sure that you are having a good time. Nice prices and even online ordering make this place a must-visit when you're with Lansing Party Bus in Mason!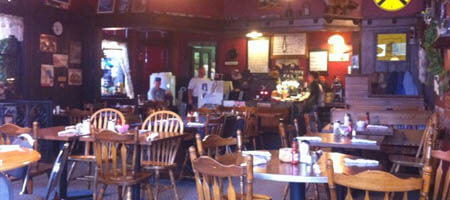 MASON DEPOT DINER
111 Mason St | Mason, MI 48854 | (517) 676-3344
Mason Depot Diner is a charming little low-priced spot where you might stop in for a delicious lunch or dinner during your Lansing Party Bus trip! This happens to be one of the oldest restaurants around, located in an old converted train station, and that makes it very exciting and unique. Hearing the history behind everything is an absolute joy. The ambiance is Cracker Barrel-esque but in a very authentic way. Breakfast is absolutely amazing here, and they open up at 5:00 AM every day (except Sundays when they're closed). Do not miss this one, it's a very smart and affordable spot for a great meal. The only downside is there's no alcohol!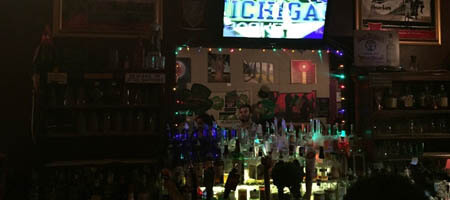 REO Town Pub
1145 S Washington Ave | Lansing, MI 48910 | (517) 485-4863
REO Town Pub is one of the best bars in the area. This neighborhood joint is is what you imagine when you think of a good old-fashioned bar where you can be comfortable, meet new people, watch sports, and have a few ice cold beers or a cocktail! It's one of the friendliest bars in Lansing and we highly recommend them!