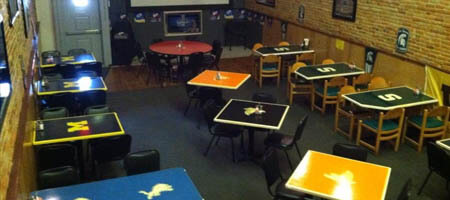 CROSSROADS
154 S Main St | Leslie, MI 49251 | (517) 589-5895
Crossroads is an ideal place to spend the lunch or dinner hour when you're in the Leslie vicinity with Lansing Party Bus. Located in the cozy downtown area, this awesome bar is just the spot for your party bus outings with good friends and loved ones. It's very family friendly in the daytime and ideal for groups of all ages to enjoy a good meal and great conversation. The patty melt is one of our top choices here, grilled just right and tasting so good! the prices are very moderate and they've got both TV and free wi-fi here. We'd say the best night to come in is Thursday, which is craft burger night! We can't love that more than we do.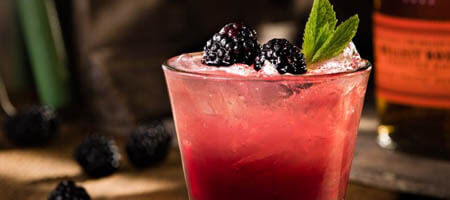 KLAVON'S PIZZERIA & PUB
6010 Clinton Rd | Jackson, MI 49201 | (517) 784-7000
A Lansing Party Bus favorite in the Leslie area is Klavon's Pizzeria & Pub. For us, it's all about the delicious deep dish pizza, and from what our party bus customers have said to us and to our chauffeurs, they feel the same way! This is on par with the best of the best, even Pizza Papalis deep dish will get a run for their money! The ambiance here is very charming and relaxing, making it an ideal spot to get away from the stresses of the usual work week and just truly full-on enjoy a limo bus trip with your best friends in the whole world. You'll enjoy the high class service here and you may even want to enjoy some takeout on the bus!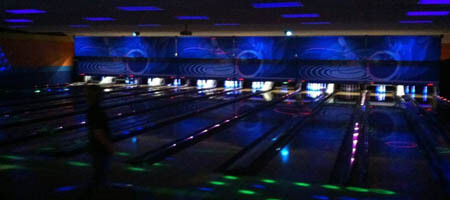 CITY LIMITS
801 N Cedar St | Mason, MI 48854 | (517) 676-2476
City Limits is the place to bowl and get your drink on in the Leslie area! This is a Lansing Party Bus favorite for watching the game and also playing a few games yourself. The multiple large screen TVs are just ideal for the sports addicts. The bar area is very pleasant and relaxing and they've got really delicious pizza with high quality cheese and toppings as well as juicy hamburgers that are cooked to perfection. We appreciate the moderate pricing for everything here, making it easy for a party bus group to stick to their budget and still have an over-the-top good time! Bowl a little, watch the game a little, hang out a little... lots to do here!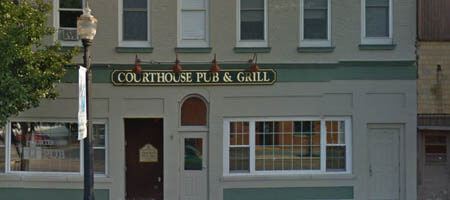 COURTHOUSE PUB
160 W Maple St | Mason, MI 48854 | (517) 676-6941
Courthouse Pub is a really beloved place in the Leslie area and our Lansing Party Bus customers request this one frequently when their travels being them out this way. This is a charming pub in that comfortable old fashioned style, with a nice array of food to choose from including your bar fare favorites like juicy burgers and pub classics like fish and chips. The selection of beers on tap is small but well chosen and the service is out of this world, just so friendly and welcoming. They keep their prices quite reasonable here. What do we recommend in terms of food? Well, the Reuben sandwiches are absolutely delish and we love the sweet potato fries!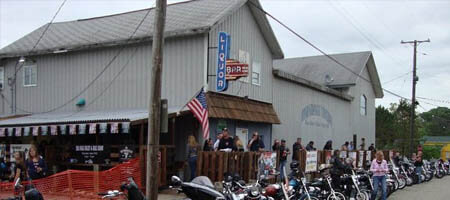 ONONDAGA TAVERN
5576 Oak St | Ingham, MI 49264 | (517) 628-3658
If you're looking for a really great bar burger in the Leslie area during your Lansing Party Bus trip, send your chauffeur straight to Onondaga Tavern. This is a very cool biker bar that's the kind of hole in the wall that many of our customers seek out during their travels. It's simple and laid back here, with friendly, quick service, plenty of drink selectiosn and a full menu. The prices are low-low-low here and we just love that! A smart choice for the budget-conscious dive bar lover!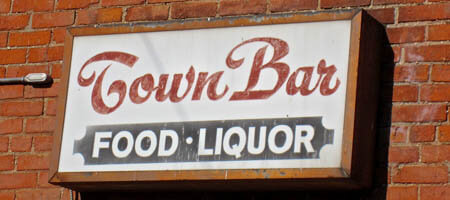 TOWN BAR
121 E Cortland Ave, Jackson, MI | (517) 782-1573
Town Bar is a cozy neighborhood dive bar located in Jackson, MI. Town Bar is the type of bar you to have a few cold beers and shoot some pool. This place is always full of regulars so you can expect a great crowd of people you can be sure you wont leave here a stranger!