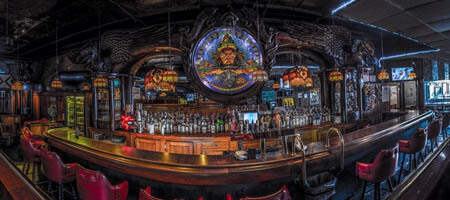 STOBER'S
812 East Michigan Avenue, Lansing, MI | 517-487-4464
One of the most popular bars in town is Stober's, which also happens to be the area's oldest! This great establishment was opened in 1933 when it was granted Lansing's first liquor license after the end of Prohibition! Stober's has great, cheap drink prices and awesome service. Stop in if you want a great divey atmosphere where you can have a fun time and not spend every last dime! The Juke box here has something for everyone as well! It's an awesome place to spend a night with friends! They also have shuffleboard so you can bet it's a fun time!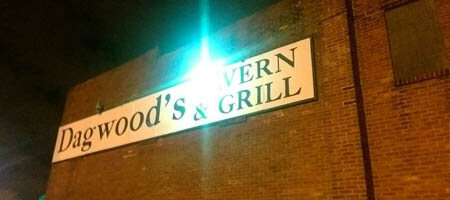 DAGWOOD TAVERN & GRILL
2803 East Kalamazoo, Lansing, MI | 517-374-0390
We absolutely love the Dagwood Tavern & Grill! This place is located over on Kalamazoo St. in Lansing is staple in the Lansing bar scene. This famously cheap Lansing dive offers plenty of beer to go with delicious bar food. The menu has a great variety of food, including a delicious veggie burger. Go with friends on a night out or for a fun date night! Despite being a great example of a dive bar, Dagwood is still a great spot for date night, especially if you're looking for something different and casual! Their outdoor patio is just gorgeous!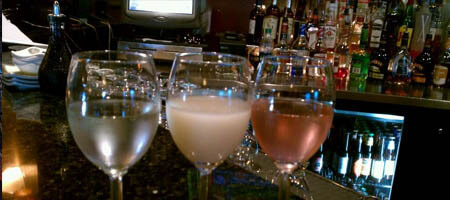 UKAI HIBACHI GRILL & SUSHI BAR
810 Delta Commerce Pkwy, Lansing, MI | (517) 853-8888
One of Lansing's most popular sushi stops is Ukai Hibachi Grill & Sushi Bar located on Delta Commerce Parkway. Ukai Hibachi Grill & Sushi Bar has a welcoming atmosphere where you'll find food at moderate yet affordable prices...not to mention great happy hour specials. This just might be our favorite sushi restaurant in the city. Their menu offers some of the freshest sushi you'll find with such authentic flavor. Definitely check out the Hibachi dining, it's an awesome experience.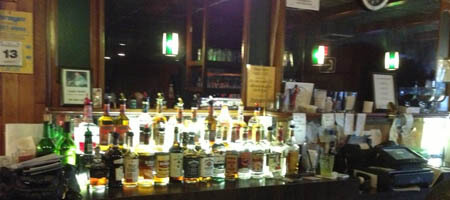 ART'S BAR & GRILL
809 East Kalamazoo, Lansing, MI | 517-482-8328
(CLOSED) Another great place on East Kalamazoo Street is Art's Bar & Grill, a great dive bar with phenomenal pizza and cheap drinks. The bar is always fully stocked with all your favorites, but they're really known for the pizza! Seriously, the pizza here is so amazing! It's an MSU themed dive and they also serve breakfast! Art's is great for everyone and it draws a diverse crowd from college kids to regulars to families. Yes, although it's a bar, it's still a family friendly establishment! Stop in for great food, friendly service and a fun time!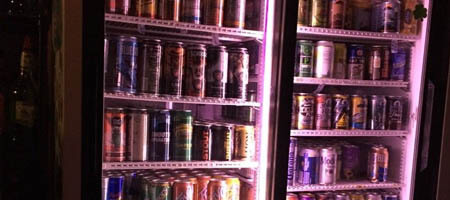 TIN CAN
414 E Michigan Ave, Lansing, MI
Cheap canned beers and delicious food! That's what you can expect Lansing's very own Tin Can car. Really, they have awesome bar food, our favorite snack is the mozzarella sticks, but they've got great tacos and bread sticks as well. For entertainment, enjoy free darts and cheap Jello and pudding shots! Tin Can offers a casual setting and friendly service that always makes us feel right at home. This is a great casual bar to stop in during your night out bar hopping in Lansing. The prices are decent and the service is friendly and you'll feel among friends here.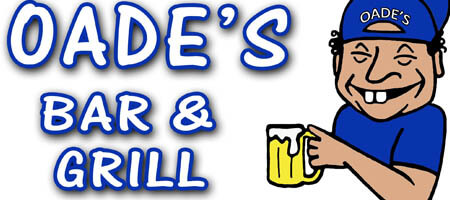 OADE'S BAR & GRILL
936 Elmwood Road, Lansing, MI | 517-323-9050
Another popular Lansing bar with cheap drinks is Oade's Bar & Grille. Oade's has typical bar food and sandwiches, but that's not to say they aren't satisfying. Bar food always tends to be delicious, but Oade's is next level. The flavor is amazing, and a hot Oade's burger and fries really hits the spot with a cold beer. Oade's is a fun, casual place, the type of establishment you'll want to frequent! There's lots of regulars here, so you'll probably sense a bit of a Cheers-y home-away-from-home vibe, which we love.