How Jackson Party Bus works to serve you better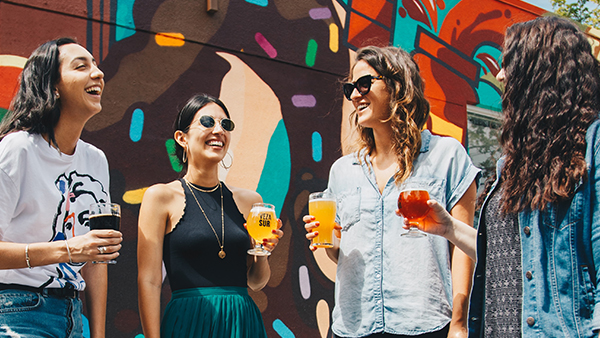 We are proud of our entire Jackson Party Bus team, and all they do to make your experience with us both memorable and enjoyable. Our company has been built around a doctrine of customer care. In each department, we have awesomely dedicated people who believe that your time with us should be special. The following paragraphs, will tell you just how we have managed to implement this awesome mantra for our company.
Our party bus & limo service, begins & ends with booking agents & chauffeurs
Our front-line folks are integral to what we do here at Jackson Party Bus. They are the people who you will directly be dealing with from the very moment you reach out to us. And, they will not rest until you are safely home at the end of your party bus adventure with us. The booking agents and chauffeurs we employ work hand in hand to ensure that your day is nothing short of perfection. You will feel welcome from the start, and will truly appreciate the knowledge and attentiveness we deliver to you throughout your entire journey with us. Want to learn what it is to be treated like royalty? Here's your chance!
The people who work in the garage, are also dedicated to you!
Even though most people don't actually meet and talk with our mechanics and detailers, that doesn't mean they work any less on providing excellence to your experience. Our techs are backed with years of knowledge and work very hard to ensure each and every party bus or limousine is in the best operating condition it can possibly be in. Inspecting and repairing to exceed any regulations, is what they do. You deserve more than "good enough". And, we want you to have full confidence in the reliability of your luxurious rental.
THe detailers are no less important in providing the excellence you seek. These guys and gals are meticulous in their day to day tasks, and passionate about providing perfection when it comes to the appearance of our luxury fleet. Nothing less than exquisiteness will do, and you will appreciate their passion on the day of your event.
Features & Perks
24 Hour Availability (Contact Anytime)
Service 365 Days A Year (Even Holidays)
World-Class Chauffeurs
Luxurious Leather Limo Seating
Wet Bars W/ Coolers & Cup Holders
iPod/MP3/CD In Each Limo & Party Bus
Trash Bins To Keep Things Neat
Colorful Mood Lighting
Tinted Windows & Shades For Privacy
Hardwood & Luxurious Carpet Flooring
Dancing Poles in Some Buses
HDTVs W/ BluRay or DVD Player
Various Exterior Designs
Inquire About Wedding Packages
Special Wedding Decor Available
Impeccably Maintained Buses & Limos
Transparent & Fair Pricing
Savings On Low Demand Days
New Vehicles Consistently Added
Expansive Service Throughout MI
And So Much More!