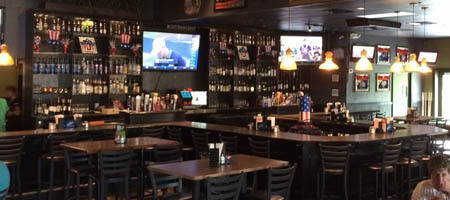 Buddies Grill
2040 North Aurelius Road | Holt, MI 48842 | 517-699-3670
If you are looking for a truly friendly place to spend your time in Holt with Lansing Party Bus and all your good friends and loved ones, we would very highly recommend Buddies Grill to you. Not only does the name suggest good friends and good times, but that's exactly what this place is about, right down to the friendly service and wonderful vibe. It's all about yummy food, thirst quenching drinks, and chatting it up with your party going guests. This is a top choice for Lansing Party Bus travelers who love a great bar and all the perks that come with it. Try the burgers and virtually any of the classic bar fare, as you will love it! We certainly do. The bean dip is also incredible and if you're craving Mexican food, they have outstanding burritos and fresh taco salads as well! If you're nearby in the morning, stop in for breakfast! The waffles are the best!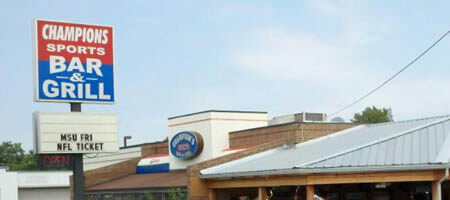 Champion Sports Bar
2440 North Cedar | Holt, MI 48842 | 517-694-7660
A lot of people think they have to travel into Lansing to visit a great bar when they are in the Holt area with Lansing Party Bus, but that's not true! There's Champion Sports Bar & Grill right here, so conveniently located and with so many wonderful things for you to enjoy. Both the food and drinks are just excellent, with a wide selection of both. We love the nachos and wings here, but it's the pizza that's really the ticket! The pizza is something that they are known for here and we'd highly recommend that you order up some of that for your Lansing Party Bus group to enjoy! The sports bar ambiance is just perfect here and the service is really a cut above the rest. This is just a friendly local sports bar and we love hanging out there! Very highly recommended for your fun celebrations in the Holt area!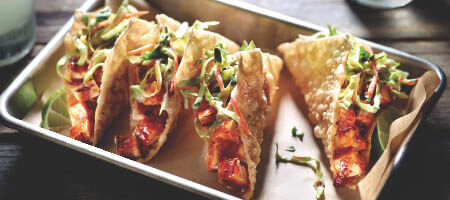 Applebee's
6270 S Cedar St | Lansing, MI 48911 | (517) 882-8320
Applebee's might be a chain restaurant, but it's certainly a very reliable restaurant, bar, and grill where you and your Lansing Party Bus guests can enjoy yourself when you are in the Holt area. So many of our customers request this location and we really think it comes down to the quality of the food, the comfort and ambiance, and the effort that the wait staff puts forth to make sure that you have a wonderful time while you're there. We've been very impressed with everything here on a personal level, from the cozy bar area to the impressive drink selection. Of course they've got that famous huge menu of delicious food to choose from too! The spinach dip is one of our favorites here, and their margaritas are certainly perfect. Gotta love it.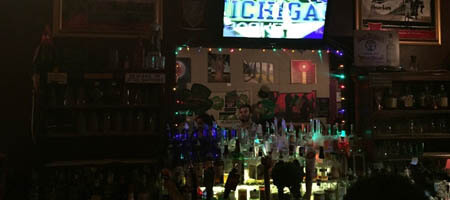 REO Town Pub
1145 South Washington Avenue | Lansing, MI 48910 | 517-485-4863
The first thing that we've got to say about REO Town Pub in the Holt area is that they really treat our Lansing Party Bus customers like family. That's the reason that they consistently get recommendations from us, and that's the reason that you should choose them when you are traveling in this area and looking for a great pub to party at! The best nights to come in and enjoy yourself here have got to be Thursday, Friday, and Saturday. They've got a nice array of televisions for the sports lovers and headline watchers, so you can always count on watching the game here. If the weather is nice and you want to enjoy it, don't worry, because they've even got outdoor seating so you can easily escape into that warm breeze. REO Town Pub gets one of our highest recommendations!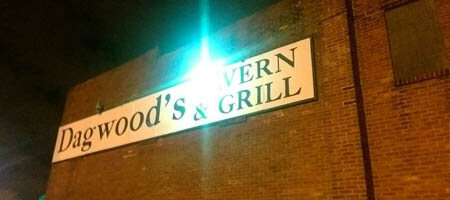 DAGWOOD TAVERN
2803 E Kalamazoo St, Lansing, MI | (517) 374-0390
This is one of those wonderful dive bars with super cheap drinks and a fun atmosphere. Although Dagwood Tavern and Grill is a cheaply priced dive bar, it still manages to maintain a reputation as a good date spot! And we agree, it is a great place if you want to break away from the "dating norm" and have more fun, laid back type of date! It's also ideal for a fun night out with friends. This bar is just perfect for any occasion. The food is mouth watering, from the burgers and fries to the veggie burgers to house chili! It's all good, and we hope you'll be able to stop by and give them a try - you won't be disappointed! If you want to watch the game, they've got TVs so you can do just that.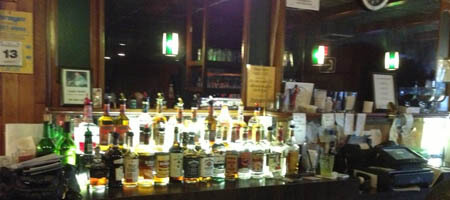 ART'S BAR & GRILL
809 E Kalamazoo St, Lansing, MI | (517) 482-8328
(CLOSED) If you want local flavor and tradition, check out Art's Bar & Grill. This is a legendary Lansing dive bar. Art's offers famously delicious pizza and lots of cheap drinks, oh and we almost forgot to mention - they serve breakfast! Art's has a fun MSU-themed interior and friendly service, not to mention there's usually a regular or two at the bar, so there's definitely a friendly vibe. This is the kind of place you can relax at and enjoy good company and conversation while you knock back a few beers! Art's Bar is family friendly so if you want to take the kids out for pizza, this is a fantastic option! Be sure to make time to visit this local legend!
We travel all over Michigan! Lansing Party Bus can take you where you want to go!
Scroll to Top