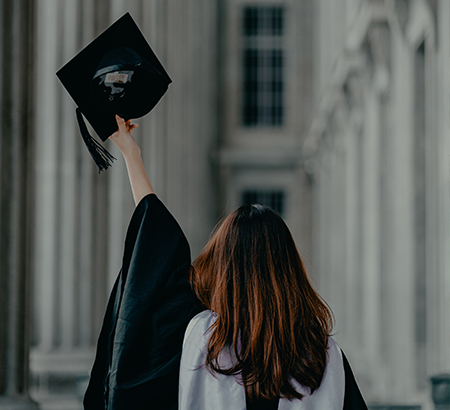 Graduation is an exciting time. Whether you're celebrating the completion of high school or college, it is a major event and you should have a great mode of transportation! For such a monumental occasion, our vehicles are just the ticket. Perhaps you and your classmates want to have one last little party before or after walking across the stage - do it on the bus! Parents, if you're renting to take the family to the big event, consider home movies on the gorgeous TVs - the DVD players are just what you need so you can take a trip down memory lane on the way t or from graduation. It is truly amazing to watch home movies on graduation day with your child and see how far they've come!
When your child is graduating, it's something that both of you will remember forever. All the years of hard work paying off in the best way, with so many amazing successes to come. So why not go all out and celebrate in a luxury party bus or limousine? If you're child is graduating from college they may want to celebrate with a few drinks, and what better place to toast to the success to come than in a luxurious vehicle from Lansing Party Bus? Treat your graduate like the VIP they are on their big day!
If you're considering renting for a high school graduation party, rest assured that we do not allow any minors to consume alcohol so you can feel safe knowing your child is celebrating responsibly. Our drivers are specially trained and have undergone thorough background checks, including driving record checks. If you have any questions at all about our policies regarding the transportation of minors please give us a call!