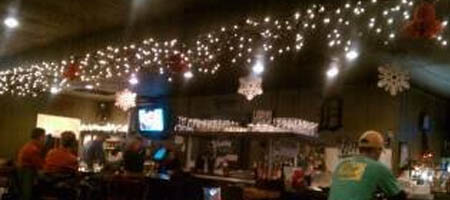 WESTGATE TAVERN
623 N Rosemary St | Lansing, MI 48917 | (517) 323-9170
Have you had the pleasure of visiting Westgate Tavern in the Edgemont Park area yet? If not, you should think about trying it when you're partying in the area with Lansing Party Bus. This is a traditional American bar that's both charming and inviting. The rumor is that they have the very best pizza in town, and we would say that the rumor is true! It's so gooey and cheesy and good, and just great for sharing with a whole party bus group. The hand-tossed crust is so old fashioned and impressive. Great cheese too, very high quality and tasty. The thin crust is also delish and irresistible! If you're looking for a great spot to watch the game, this is it!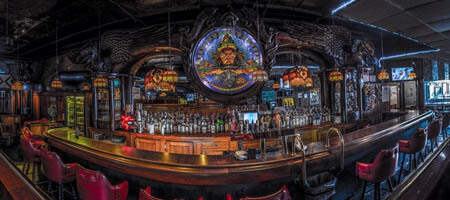 STOBER'S
812 E Michigan Ave | Lansing, MI 48912 | (517) 487-4464
Stober's is an awesome bar that's conveniently located for our Lansing Party Bus travelers in the Edgemont Park area. The pours are generous and the bartenders are so friendly! They really know their stuff. They've got one of the most eclectic juke boxes in town, filled with so many different kinds of hits, so there's something for everybody in your party. Shuffleboard is a real blast here, though it can be hard to get a turn when it's a busy night. There are televisions to watch sports too. The happy hour prices are just too good! And if you ask us, the best nights to come in and enjoy yourself are Monday, Thursday, and Saturday.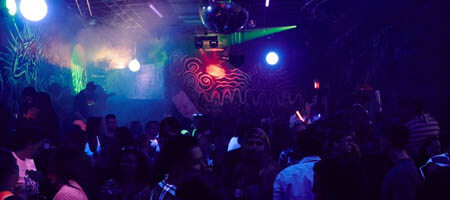 SPIRAL
1247 Center St | Lansing, MI 48906 | (517) 371-3221
Spiral is an awesome gay bar and dance club that is located in the Edgemont Park area and it's very popular with our Lansing Party Bus groups. They've recently come under new management, so if you haven't had a chance to check it out recently, come on out and see what's new. It's super clean and well kept, with that classic warehouse ambiance that everybody has always loved. The music is either DJ or music videos. The happy hour prices will definitely keep you happy! And of course the outdoor seating is a major perk when the weather is good enough for it. How about the TVs for sports? They really do have it all here. Highly recommended!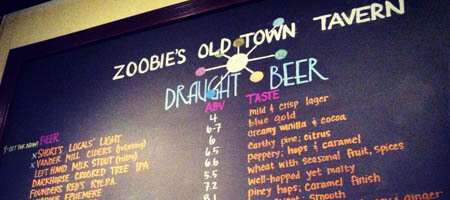 ZOOBIE'S OLD TOWN TAVERN
611 E. Grand River Ave. | Lansing, MI 48906 | (517) 483-2737
By far, one of the most unique places to hang out in the Edgemont Park area is Zoobie's Old Town Tavern! This is a cool bar that has a huge selection of beer, wine, and spirits. The local craft beers that are featured here are a real treat and we love the fact that you can buy beer and wine here to go. That could not be more ideal for Lansing Party Bus travel! The staff is super warm and friendly here, and they are always more than willing to help you find something really delicious to eat or drink if you aren't quite sure what you're in the mood for. The truffle oil popcorn is the must-have here. The outdoor events in the summer months are lots of fun, especially movie night! TVs for sports, great happy hour prices! Best nights? Thu-Fri-Sat!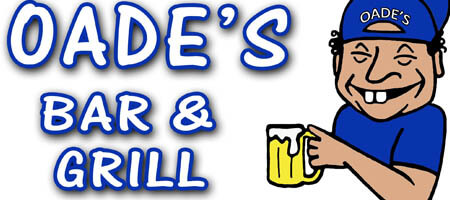 OADE'S BAR & GRILL
936 Elmwood Rd | Lansing, MI 48917 | (517) 323-9050
Oade's Bar & Grill is a perfect combination of a dive bar and a deli. This place brings to mind the words eclectic, kitschy, and funky! It's casual and relaxed, with a full bar and plenty to do, including playing Keno, throwing darts, and racking up some billiard balls for a little fun at the pool table. This is a cool hole in the wall type of hangout, not a singles bar, and we just love that casual and friendly vibe. Popular with the after work crowd and a nice place to meet new friends or just gather with your inner circle. Very highly recommended for our Lansing Party Bus customers in Edgemont Park!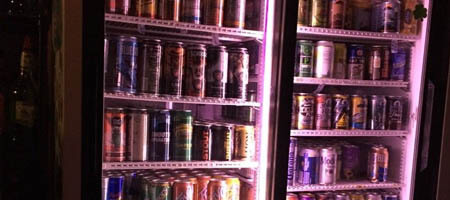 TIN CAN
414 E Michigan Ave, Lansing, MI
The Tin Can bar in Lansing is one of our favorite low key drinking establishments! They have a wide variety of beer, plenty of which are of course in cans on top of cheap prices on jello and pudding shots. There's even free pool! The Tin Can has everything you need for an awesome night out! If you're bar hopping with friends, make the Tin Can a must stop!