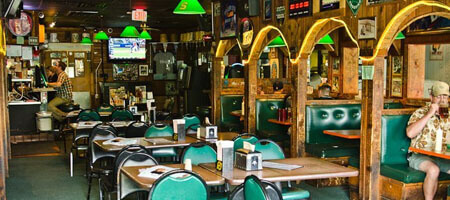 CRUNCHY'S
254 W Grand River Ave, East Lansing, MI | (517) 351-2506
Crunchy's is a casual bar in East Lansing with famously delicious food and rotating selection of 27 beers and fun things like karaoke. In fact, Crunchy's is East Lansing's original craft beer bar, having been around since 1982. They have cheap prices as well, which is a big plus for everyone! It's a good place to watch sports. Everyone loves Crunchy's, if you're going for the first time you're sure to leave as a fan!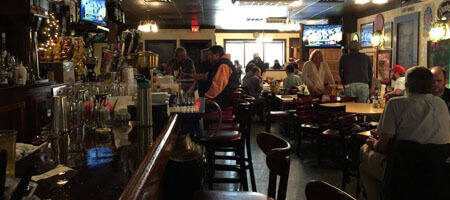 PEANUT BARREL
521 E Grand River Ave, East Lansing, MI | (517) 351-6008
The Peanut Barrel is East Lansing's oldest neighborhood bar & restaurant, so it's safe to say it's a staple in the East Lansing bar scene. Peanut Barrel is conveniently located across from the MSU campus. They have great food, plenty of drinks, and the best Long Islands in town! Darts, TVs, patio seating, are all available. Not to mention the fantastic service and a relaxing environment! It's no wonder the Peanut Barrel has lasted so long!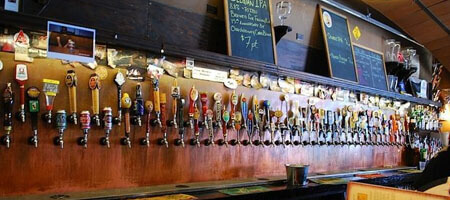 HOPCAT
300 Grove St, East Lansing, MI | (517) 816-4300
The HopCat is a popular pub with several Michigan locations and the East Lansing location is no exception! Everyone loves a night out at the HopCat. It's craft beer at it's finest! And their fries - amazing! They're even appropriately named "crack fries!" HopCap is also a business that works hard to recycle or compost and work hard to get their ingredients from companies that take a similar roll in bettering the environment!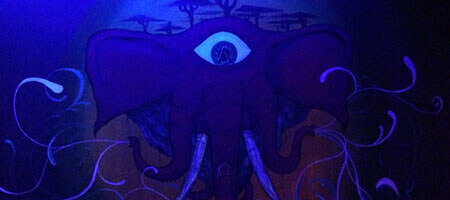 BLUE MIDNIGHT HOOKAH LOUNGE
330 Albert Ave, East Lansing, MI | (517) 853-9360
Blue Midnight Hookah Lounge is a fantastic hookah lounge located in East Lansing on Albert Ave. If you're new to hookah don't worry, they offer hookah tastings at Blue Midnight so you can test a few flavors out. If you're a hook enthusiast, ask to be placed on their list for private events. They have great shisha flavors. It's a cool environment, a great place to hang out. Low prices as well. Be sure to check it out!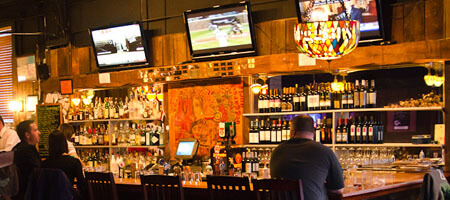 BEGGAR'S BANQUET
218 Abbot Rd, East Lansing, MI | (517) 351-4540
If you're a wine lover in East Lansing then check out Beggar's Banquet. This awesome little wine bar on Abbot Rd was founded in 1973. They offer a wide selection of wines and a great selection of20 rotating craft beers. The menu offers delicious comfort foods with an elegant twist! Yes, even mac n' cheese is given and up scale touch! Prices are reasonable and the environment is warm and welcoming. It's a great place for date night, dinners, or just stop in to try some wine!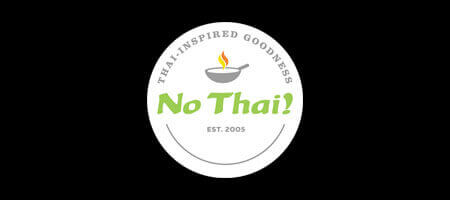 NO THAI!
403 E Grand River, East Lansing, MI | (517) 336-5555
Reasonably priced, delicious Thai food is waiting for you at No Thai! The drunken fried rice is amazing; it sure does hit the spot. The pad Thai is amazing as well! If you're out drinking in East Lansing and craving something delicious, or if you wake up after a night of drinking and need something delicious, then go to No Thai!