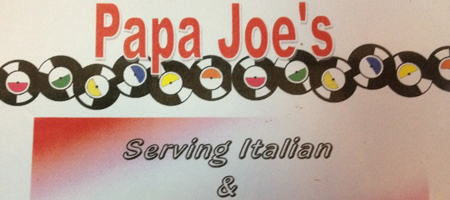 PAPA JOES
115 N Saginaw St | Durand, MI 48429 | (989) 288-3371
Papa Joes is one of our favorite places to get food from! Not only are they serving up pizza selections here, you can also enjoy things like Blueberry Waffles and a diverse children's menu. We love their chicken wings! They're under new management here recently, so you can bet on efficient service from the knowledgeable service staff. You're going to enjoy the crispy crust that's offered to you at this establishment. The prices have gotten a bit higher, but the impressive quality has stayed the same.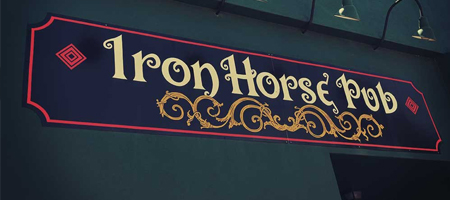 IRON HORSE PUB OF DURAND
104 N Saginaw St | Durand, MI 48429 | (989) 288-2537
Iron Horse is the place to head to when you want to enjoy the dark, intimate pub atmosphere with a sports bar menu that goes above and beyond what you're typically used to. They really know how to make a good burger here, there's no doubt about that. The XYZ is delicious, it comes with bacon, olives, and mozzarella cheeses, served up on a hoagie roll with homemade onion rings. The staff treats you like you're a regular regardless if it's your first or tenth time visiting. We love their convenient hours.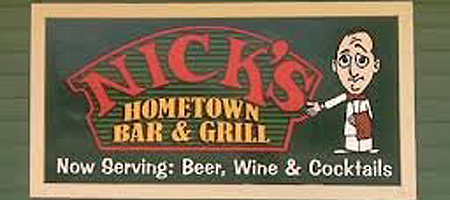 NICK'S HOMETOWN GRILL
102 N Saginaw St | Durand, MI 48429 | (989) 288-6400
This small town restaurant is a destination for those who enjoy the down-home atmosphere of a sit down eatery. We love that their portion sizes are large enough for you to get two meals out of any single entree. When you think about it, it's truly a great way to save money while eating out. The Hot Turkey Sandwich is our favorite, we especially love that it's covered in raw onions. We recommend the fish plate with cottage cheese and fruit! There are limited drafts to choose from when it comes to beer, but it's always fresh.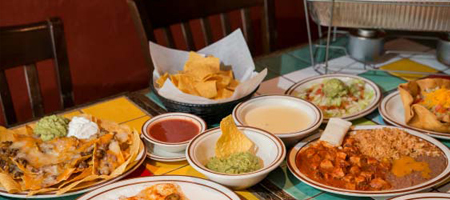 THE RANCHO GRANDE
200 W Main St | Durand, MI 48429 | (989) 541-1600
The busiest nights here are the family night Fridays! With simple, delicious recipes, it's no wonder why the food is affordable and delicious! It's the only place to get Mexican food in the area, and that brings about sort of a comfort food atmosphere. The low key service is what keeps us coming back time and time again. If you're ever craving Mexican food in the area, we're certain you'll find yourself at the doorsteps of this restaurant. Be sure to ask your waitress about the daily specials, you'll save a ton of money!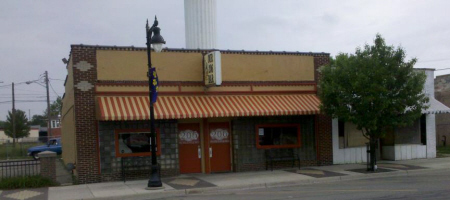 OUR 206 BAR
206 W Main St | Durand, MI 48429 | (989) 288-2017
This tiny bar in Durand is pretty quiet, unless you happen to find yourself in the area on a weekend. There's a great people watching atmosphere around this bar that we're sure you're going to enjoy regardless of when you happen to stop in. The workers here are great, we've always been impressed with the efficiency of the waitresses. There isn't food to be served here, but you can enjoy the dance floor and DJ's and not even miss a thing. All ages will find a refuge inside this local Durand dive bar. Be sure to stop in again with friends!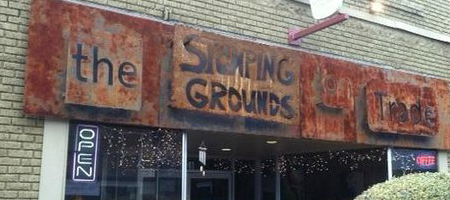 STOMPING GROUNDS
200 N Saginaw St | Durand, MI 48429 | (989) 541-1045
Stomping Grounds in Durand is offering a coffee shop atmosphere will all you'll need to sit back and relax with friends, or even solitary! We can't get enough of the fantastic coffee drinks found here, or their delectable pastry concoctions. We can't get enough of the scones, specifically! Conversations with the barista are always welcome here, as they're all friendly as ever. They've recently added some new options for lunch, so be sure to ask the barista if it's your lucky day as far as sandwiches go. Stomping Grounds will be your new favorite!