The Lansing Charter Bus Company You Can Rely On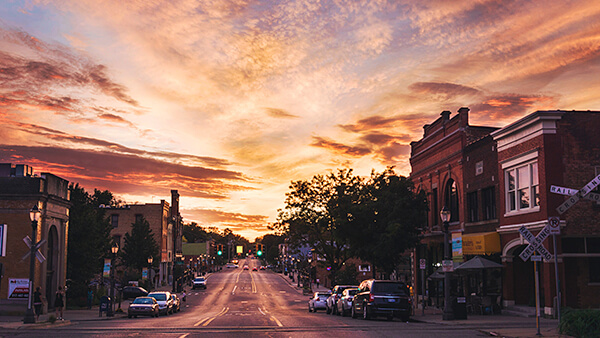 Other Charter Bus Companies can offer you Bus Charter and Minibus Rentals at good prices, but we offer you that along with a great experience. Booking one of our Charter Buses is not only a good idea for your trip to Michigan State but also for your special occasions or next sporting event. They have enough room to comfortably shuttle large groups and medium-sized groups. That way, your guests or sports teams don't have to worry about how to arrive at the party or game. Trust our transportation services to handle any of your events, and it will be easier for you to succeed!
Lansing Charter Buses for corporate and sporting events
Let our Charter Bus Rental give your sports team the best ride they have had in a while. Their next trip to a game in Lansing, MI, will be one where they can actually relax before the match and have the head in the game while they are playing. Our Shuttle Bus Rental can also be booked for their training. Before the game days come, they need to have to comply with a tight schedule of training sessions that we can take care of. And when they are tired because of the training, they can get some sleep on the reclining seats. When you choose our Lansing Charter Bus Company, you are choosing the best for your team. Renting an East Lansing Charter Bus is also suitable for off-site meetings and other business events. If you need a reliable ground transportation service to shuttle your employees, you just came to the right place. Your large group will have a smooth ride on board our Lansing Charter Buses. Call us today to make the reservation for your next sporting event or corporate event in Michigan State.
The perfect Shuttle Bus Rentals for special occasions
We can cover your wedding, birthday party, or bachelor/bachelorette party with our Charter Bus Rental. Special occasions sometimes need a transportation boost so your guests can be on time at the party. For example, a wedding for which the ceremony and reception are distant from each other. Another special occasion you can cover with our Charter Bus Service is your daughter's sweet sixteen. You can use our service to transport her friends to that amazing place you found outside the city. That way, no one will get lost, and everyone will be on time to start the party. But if you want to hold a one-of-a-kind party, we suggest using our Party Buses to celebrate inside with your friends.
Some Events We Cover
Field trips
Sporting events
Corporate events
City tours
Weddings
Bachelor/Bachelorette parties
Some Features of our Charter Buses
Reclining seats
Power outlets
Flat screen TV
Leather seats
Ample storage space
Wifi
Popular destinations in Lansing
Michigan Historical Museum
Michigan State Capitol
MID Michigan
Potter Park Zoo
The Lansing River
And So Much More!