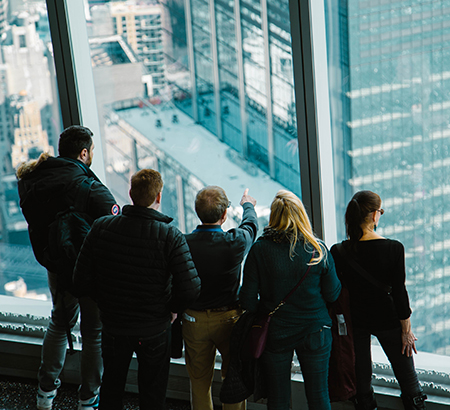 Although when you first think of a party bus or limousine you think of a celebration, but our Lansing limousines and buses also make for amazing transportation for corporate events. Our amazing vehicles are perfect for both traveling to conventions and for treating guests at conference you are hosting. There's something about a limousine or limo bus that adds a certain level of professionalism to an event.
Are you traveling with a large group to a convention? Don't travel in a cramped, uncomfortable car! Head to your destination in a spacious, luxurious bus from Lansing Party Bus! Our buses offer all the room you need to travel in comfort wit your co-workers. Whether you're picking colleagues up at the airport, or traveling across the state to meet your colleagues at a conference center, you should be riding in comfort. The buses feature multiple TVs so no worries about everyone being able to see!
If you're not heading to a convention, but rather hosting a business convention and expecting a lot of out of town colleagues, you'll want to impress them. Good impressions are everything in the business world! Why not treat your guests to a day of wine tasting or a business golf outing and travel there on one of our spacious, luxurious buses? If you want your convention to be a hit you need to mix in play with the work load! All work and no play makes a dull convention, right? A successful convention should produce happy business people, and what makes people happy? A break in between the work! A relaxing day of golf or wine tasting or even going to a play or sporting event is the perfect way to make your business event a complete success!